Valizant debuts as an IDC Major Player
In Worldwide Demand Planning MarketScape
Collaborative, ML-assisted, Demand Planning
where custom fit and time-to-value are critical.
Early Visibility. Better Options. Faster Decisions.
More accurate forecasts seamlessly connected to real-time inventory and capacity planning resolves issues before they impact your customers. 
Machine Learning automatically discovers how product features, location, season, and other variables drive demand.
A seamless planning environment for demand, inventory, capacity, and
S&OP eliminates delays from multiple systems, spreadsheets, and reconciliation.
Better service levels, less obsolete inventory, and fewer expedites enable our customers to recover solution costs quickly.
Breakaway Supply Chain Results
"Bauer has exceeded the assumptions used in our ROI analysis."
CUSTOMER SPOTLIGHT:

Helping leading manufacturers drive value.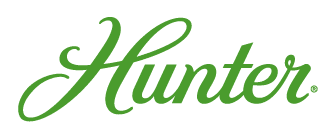 Valizant Solutions are built on the Anaplan platform
Anaplan is the most powerful and fastest planning technology available. Used by thousands of companies worldwide.
Valizant Solutions Drive End-to-End Planning
Demand Scenarios
Supply Scenarios
Strategic Alignment
Executive Review Demand Planning
New Product Planning
Statistical Forecasting
Collaborative Sales Forecast
Demand Sensing

Supply Demand Balancing
Distribution Requirements Planning
Rough-cut Capacity Planning
Component Requirements Planning

Product Allocation
Key Component Allocation
Process Consulting, Solution Design, Implementation, and Integration
Valizant's process based implementation methodology ensures alignment to business needs and solution success.